Art in architecture is intended to speak to viewers at an emotional level – at least, that is what Friederike Schmid aims to do. The curator has spent more than 25 years working with her clients to develop and supervise art projects, from selecting the artists through to creating the finished works. One example is the headquarters of Swissgrid in Aarau.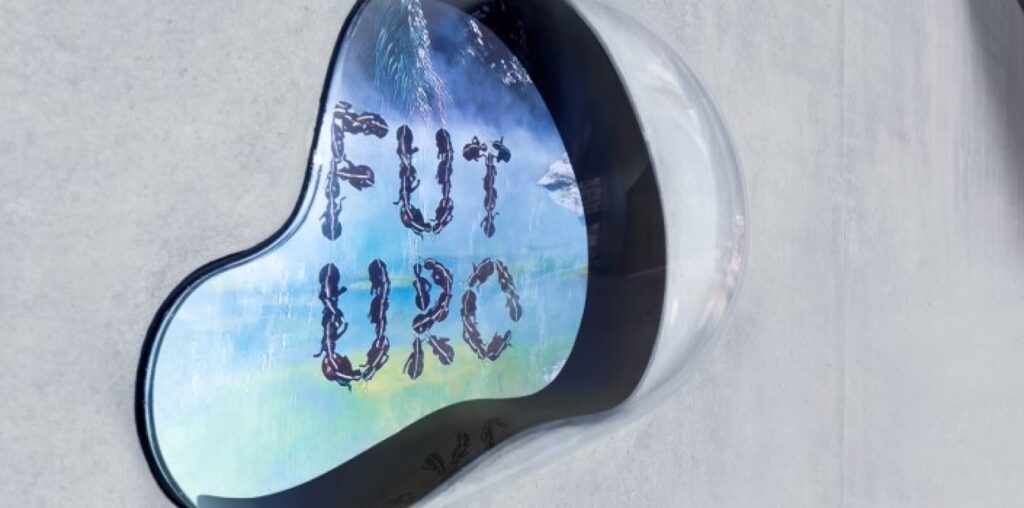 An interview with Friederike Schmid
Curator and project manager for art projects, Communication by Art
Ms. Schmid, art in architecture …
Friederike Schmid: … First things first, I'm not a big fan of the description "art in architecture." I prefer "art and architecture" because I firmly believe that architecture and art should be seen equally. Sadly, what happens all too often is that a property is almost finished when a search for an artist to complete the project is scheduled, almost as an afterthought. Time and again this causes tension, as all the spots in and around the property are already taken, so there is inevitably friction between the artist and the architect or landscape architect when the artist chooses a place for their own work. Handling this takes psychological insight. Thankfully, these days the approach tends to be to hold a competition to bring artists on board at an early stage so that construction can be planned collaboratively.
What can art contribute to a structure that architecture cannot?
Architecture must always fulfill a purpose, while art can be anything – even "without meaning." On the face of it, art doesn't have to fulfill any particular purpose. If it does have a purpose, this only becomes clear at a later stage when viewers engage with the work of art.
Why do we need art in and around buildings?
Art is an anchor that gives a soul and meaning to a site. I'll give you an example: The headquarters of Swissgrid – the national grid operator – is the home of the video art project by artist Katja Loher, which I supervised from the competition stage onwards. Ants follow video lines through the building and transform into electrons at the end of their journey. They are the artistic interpretation of the flow of electrons, which we call electrical current. The artist uses giant video bubbles to ask philosophical questions about the world of electricity. It's an unforgettable piece of art.
European architecture prize
for Swissgrid headquarters
The construction of the Swissgrid headquarters in Aarau won local architectural practice Schneider & Schneider the renowned European architecture prize "best architects 20" in 2020. The investment group CSA RES, which owns the property, views it as the flagship project in its portfolio. The Swiss high-voltage network is monitored and controlled from the headquarters of the national grid operator – a modern building that fulfills the most stringent safety and security requirements and was completed in 2018. The property, which meets the Minergie-P standard and holds the greenproperty Gold quality seal, has room for 450 employees.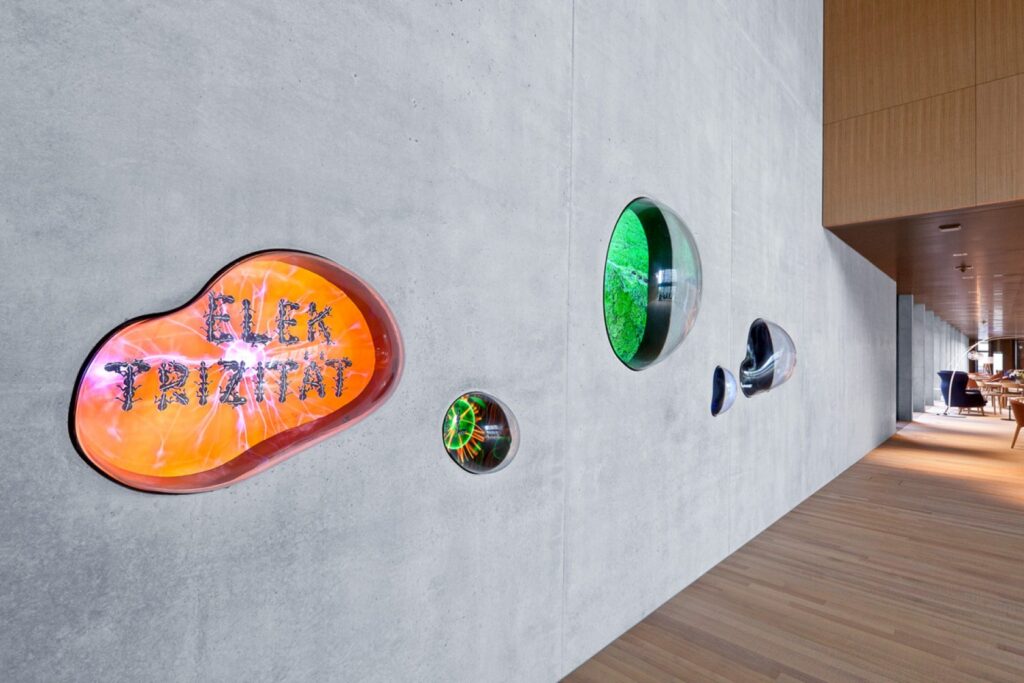 Photos: The video installations by artist Katja Loher adorn the Swissgrid headquarters, where they are an integral part of the architecture. They represent an artistic interpretation of the electron flow.
What is the significance of "art and architecture" in today's world?
We live in a world where municipalities, real estate developers, and urban planners recognize the importance of art. New construction standards – such as for sustainable construction – have been expanded in recent years to reflect sociocultural aspects. In today's world, "art and architecture" play an integral and essential role in modern district and urban planning, in the same way as sustainability and environmental considerations.
How has "art and architecture" evolved in recent years?
There has been a real boom from the 1990s onwards, partly down to increasing construction activity. I am delighted that people who had never previously engaged with art are getting involved with accessible art projects in less urban areas.
Which properties are particularly suited to this purpose?
Essentially, art is possible anywhere and everywhere, whatever its form. From an investor's point of view, buildings in their own portfolio are of particular interest – incorporating art into a property adds value.
Where can we see this added value?
Art adds emotions to a property and makes it more recognizable. The art in the Octavo building in Zurich – with pieces by sculptor Anselm Stalder – receives an almost unanimously enthusiastic response. The fact is that art can enrich the spaces we live in. These days, many people enjoy living in urban surroundings that are enhanced with art. Real estate developers are aware that tenant turnover is lower if the setting hits the right notes in terms of urban design.
Can this added value also be quantified?
That's a difficult question to answer. The length of the tenancy is one indicator. In public spaces, the frequency of visits can be used to draw conclusions. When art is displayed in healthcare settings, for example, scientific evidence indicates that people are more likely to reflect on their situation in life, feel a sense of positivity, and ultimately enjoy a speedier recovery.
Not all artworks inspire everybody. Many people find some pieces annoying. What would you say to them?
Art can do anything, apart from fail to provoke a response. Art should raise questions, trigger discussions, provoke reflection, and elicit emotions – and yes, even irritate people. That's the intention. Art only fulfills its purpose if it provokes a reaction. This is what gives the object a seal of quality. In other words, if art in and around properties elicits emotions, then it is "good" art.
Who decides which artists are considered?
The decision isn't down to one individual. As project manager, I lead a collaborative process where I work with the client and other stakeholders to develop the artistic vision and framework conditions. These then determine whether regional, national, or international artists are considered for the project in question, as well as potential themes and art forms. The final selection is made together. This approach is markedly different from the situation 50 years ago, when making decisions about works of art in and on buildings was reserved for a small group of influential people.
What do you hope will be the future of real estate art?
That it becomes a matter of course again – like it was from classical antiquity through to modern times. We should engage once again with the unpredictable and often priceless nature of contemporary art as part of our everyday lives.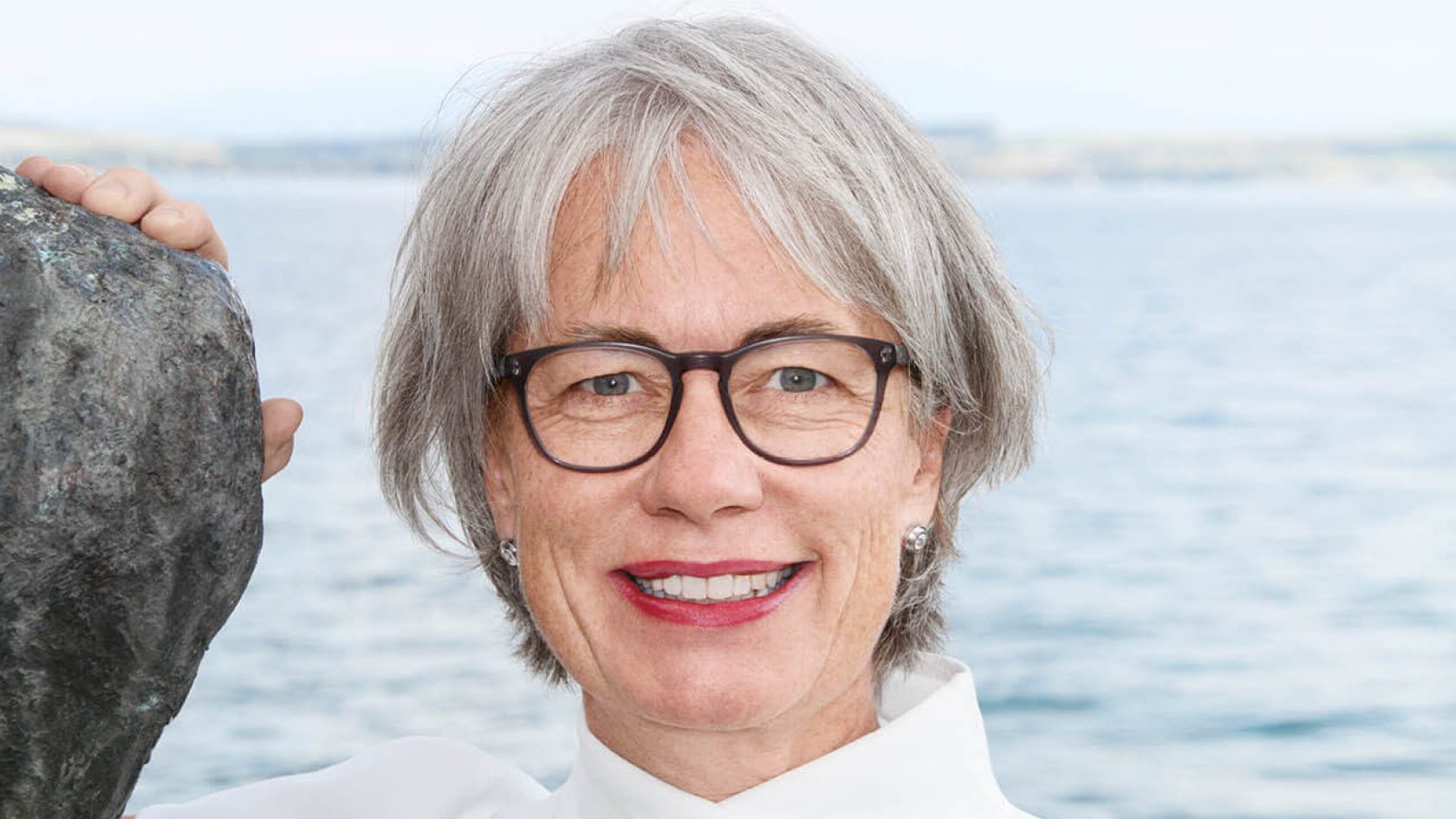 Friederike Schmid
The own­er of Com­mu­ni­ca­tion by Art spe­cial­izes in cre­at­ing artis­tic links be­tween art and prop­er­ty. As a cu­ra­tor and pro­ject man­ag­er for art and ar­chi­tec­ture, she bal­ances the con­flict­ing pri­or­i­ties of art, cul­ture, and eco­nom­ics to de­vel­op artis­tic pro­jects that are tai­lored to build­ings and their sur­round­ings, com­pa­nies, and peo­ple. Her clients in­clude busi­ness­es, the pub­lic sec­tor, in­vestors, and pri­vate in­di­vid­u­als.