Key Points
Elevance Health became the US's biggest medical insurer in 2022
Its scale helps it to reduce costs and cross-sell services to employers
The firm reinvests its profits to achieve impressive compound growth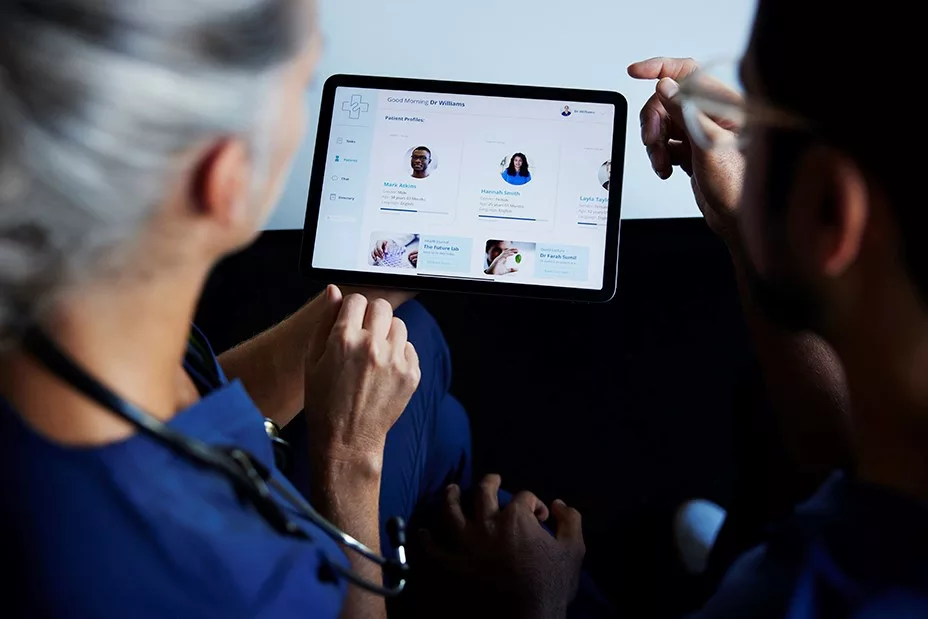 Please remember that the value of an investment can fall and you may not get back the amount invested.
Thinking about the US healthcare system brings Global Alpha's Malcolm MacColl out in a cold sweat. The care it provides for sick Americans is, he says, notoriously inconsistent, expensive and hard to navigate.
"The United States is an amazing country, but its healthcare provision is dreadfully uncoordinated," the deputy manager of The Monks Investment Trust says. "The primary care provider and the health insurer are not always joined up terribly well. In aspects such as the management of health records, it's just appalling."
As for the cost for the average family, premiums for the commonest kind of private healthcare insurance rose by 47 per cent between 2011 and 2021, more than twice the inflation rate.
So it may come as a surprise that Elevance Health is one of Global Alpha's biggest holdings. The firm declared itself the US's biggest medical insurer in October 2022 after reporting 5 per cent annual growth in the number of people it covers. It now serves more than 47 million Americans. And to signal its further ambitions, it has rebranded itself, ditching its former name Anthem.
As MacColl explains, Elevance's scale helps address some of the shortcomings of the US healthcare system in terms of patients finding their way through its maze and reducing operational costs.
"The client wants as broad a coverage network as possible," he says. "They don't want to be told: 'Sorry, you can't see that clinician.' So having scale enables Elevance to better look after its customers. And because there's a huge administrative aspect to the business, the more volume the company can put through its system, the more it can spread its fixed costs."
In a country where about 90 per cent of the population has some form of private health insurance (the UK figure is 13 per cent), the company offers two types of plan:
Fully insured – Elevance assumes the financial risk of a member's medical claims.

 

Administrative services only – Elevance typically provides the same services as above, including claims processing, medical management and other customer services. But it only receives an administrative fee because the member's employer or other liable party pays for the claims incurred.
MacColl contends that both halves of the business are set to grow under the leadership of its formidable chief executive, Gail Boudreaux (see box, below). And because the wider market is generally sceptical about insurance, other investors underappreciate the opportunity.
"It's a dream for a growth investor because the market hasn't yet recognised its true value," he says.
He says demographics will be the critical driver of the fully insured side of the business. Baby boomers are retiring and taking on responsibility for their own insurance.
From basketball court to boardroom
Gail Boudreaux has a quote from her friend Billie Jean King inscribed in large letters outside her office: "Pressure is a privilege – it only comes to those who earn it." This fierce determination to succeed was nurtured long before she began to feature in Forbes and Fortune's lists of the US's most powerful women.
As a Dartmouth College student, she won national fame as a basketball star, as well as a champion shot put and discus thrower. Before becoming president and chief executive of Anthem in 2017, Boudreaux headed UnitedHealthcare, the commercial division of what was then the biggest US health insurer, UnitedHealth Group.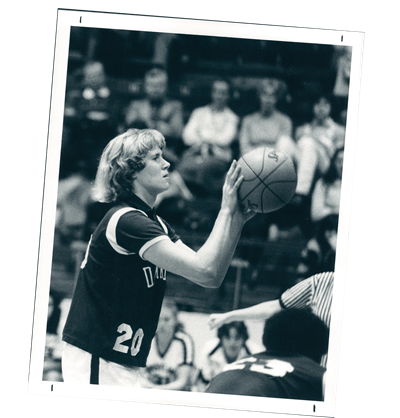 © Slattery/Dartmouth College Library
Elevance aims to build its market share for this ageing group of citizens to close to 30 per cent, roughly the level it has already achieved in the commercial sector.
One way it plans to do so is by marketing its Medicare Advantage plans to those about to leave work. The government-subsidised scheme covers hospital and doctors' costs and, in most cases, certain drugs and services, such as dental treatment.
Medicare Advantage tends to cost less than alternative Medicare schemes that don't involve private companies. But the trade-off is that Advantage scheme members can only use medics and other providers in the firm's network, except in emergencies.
So Elevance's size gives it a natural advantage over rivals whose networks of caregivers are smaller. And this is reflected in its high customer satisfaction ratings.
"Some investors are nervous about the underwriting aspect of this," MacColl adds, referring to the firm's ability to maintain a healthy margin between what it charges and pays out. "But that's completely misguided here. Elevance reprices very regularly. So even if it were to make a mistake, it's very easy to correct. And it's got a fabulous underwriting record."
Turning to the administrative services only side of the business, MacColl acknowledges that Elevance has historically made less per member than it might have done. But he expects that to change.
"Elevance has arguably got the strongest management it has ever had. And they are driving efficiencies harder and scaling through cross-selling," he says.
Cross-selling involves convincing employers to sign up for additional services. These can include dental, vision and mental health care, as well as digital tools to let medics remotely monitor patients' progress.
Before becoming chief executive, Boudreaux increased revenues at the firm's biggest rival, UnitedHealthcare, by following a similar strategy. And under her command, Elevance has acquired a series of companies to increase its offerings.
Its expansion has also included the enlargement of its pharmacy benefit management division. It acts as an intermediary, creating lists of which drugs different insurance plans cover and negotiating discounts with pharmaceutical manufacturers that want their medicines included – keeping a cut of the savings for itself.
"The story of the next 15 years will be the further development of Elevance's services business," MacColl says. "And the opportunity is vast because the scale of the US health system is gigantic." That's not to say there aren't risks.
"You've got the potential for regulatory interference and for caps to be put on profitability," MacColl acknowledges. "But what I think people get wrong is that it's nigh on impossible to run the US healthcare system without these types of business. And it would be idiotic for the government to sabotage them."
Healthcare insurance is complex, and its providers will never generate the same excitement or rapid growth that electric vehicle makers and other tech companies might.
But what Elevance offers is the prospect of steady compounding, with profits being reinvested in the business over decades to create outsized growth, making it an ideal pick for investors focused on the long term.
"Compounding is a real asset to the growth investor, but it requires patience to work," MacColl concludes. "And that's in drastically short supply in financial markets."
So yes, the broader US healthcare system may be complex and opaque. But as long as Elevance continues to ease patients' path through the labyrinth, the prognosis for customers and investors looks positive.