Expanding our focus on ESG and innovation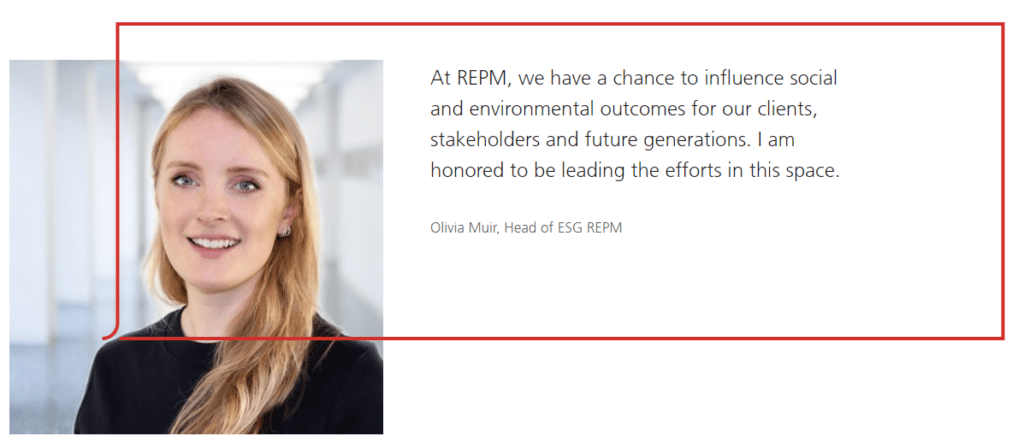 Sustainability has long been a part of our Real Estate & Private Markets (REPM) business's DNA and has been embedded in our investment practices across the breadth of our capabilities for many years. In September 2022, the business has made the following changes and appointments to build on this foundation, and capture the growing client demand we see in this space.

Over the past 12 months, we have significantly intensified our focus on product innovation and launched new capabilities in our Food & Agriculture (FA) business. To fully capitalize on the exciting opportunities we see in this space, and drive the further expansion of our capabilities, Darren Rabenou is now focusing full time on leading our FA business.

Olivia Muir will move from our Multi-Managers Real Estate (MMRE) business to succeed Darren as Head of ESG for REPM. She is now a member of the REPM MF and reports to Joe Azelby, Head of REPM. In her new role, Olivia is leading the REPM ESG team and is responsible for working across REPM to drive the development of new ESG capabilities and for advancing our processes, procedures, and products.