Boston – Dividend payout ratios have been falling for several decades as companies have shown a preference for stock buybacks and growth-oriented investments.
After all, what corporate CEO wants to admit they don't have good ideas to spend money on? In the U.S., dividends have also suffered from being perceived as a recurring commitment, and any dividend cut is seen as a sign of distress.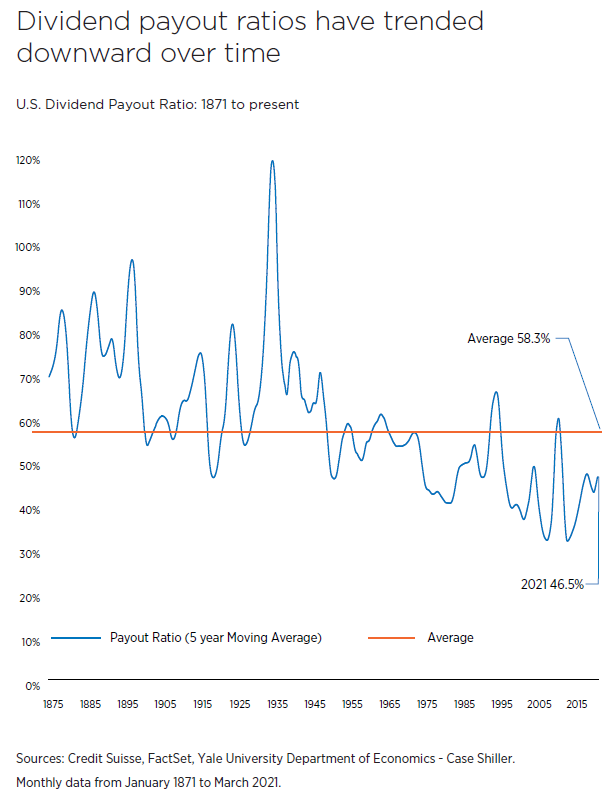 With large U.S. banks performing well under the recent annual Comprehensive Capital Analysis and Review (CCAR) stress tests, a number of them have announced their intention to raise their dividends. Elsewhere, in Europe, many companies who had suspended their dividends during the economic uncertainty of 2020 have now reinstated them, often in arrears for any missed payments.
Bottom line: While bond yields remain low, companies that choose to raise their payout ratios may find a receptive audience among investors — depending, of course, on the outcome of the ongoing tax policy debate in the U.S.