Innovation will play a key role to feed nine billion people on a hotter planet, while reducing the environmental impact of agriculture and food production.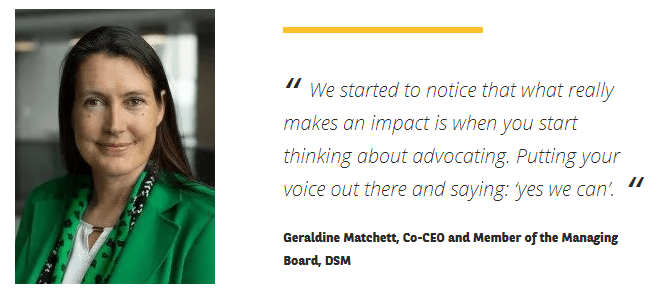 Sunny Verghese, co-founder and CEO of Olam International Limited, told the Forum that the challenges are immense for agri-food business, not just in the Asia-Pacific region where Olam operates, but also in other parts of the world.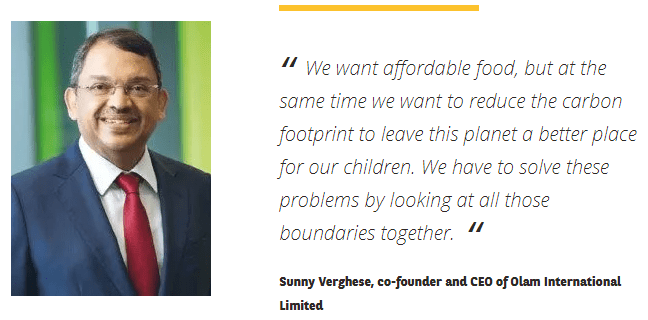 For Olam, the big problem is understanding baseline emissions and using the right methodology. In 2021, the company developed GreenPass, a smart carbon management platform.
"It provides a more accurate estimate in predicting carbon emissions," Verghese said. "This showed we had underestimated our carbon emissions by 34%. If our target is to reduce emissions by 50% suddenly that makes it far more challenging. We won't be able, through mitigation alone, to solve the emissions issue. We also need scaled up voluntary carbon markets, from where we can buy offsets, and stimulate the additional supply of conservation assets."
Due to its difference in size and scope, decarbonising farming systems in the Asia-Pacific region will require different solutions to other parts of the world with large scale farming like the US, Canada or Europe. Verghese argues that a carbon tax linked to the cost to the environment of producing food should be considered.
"Mother Nature's back office is not set up and not issuing those invoices, so we see the cost of nature as free. Consumers should be willing to pay more for causing more environmental footprint."
He also notes that in the past, demand for food and agriculture was driven by the 3 'Fs': food, feed, fiber. "Now a more sinister 'F' has appeared: Fuel," he remarks. "We want food, and we want affordable food, but at the same time we want to reduce the carbon footprint to leave this planet a better place for our children. We have to solve these problems by looking at all those boundaries together," he concludes.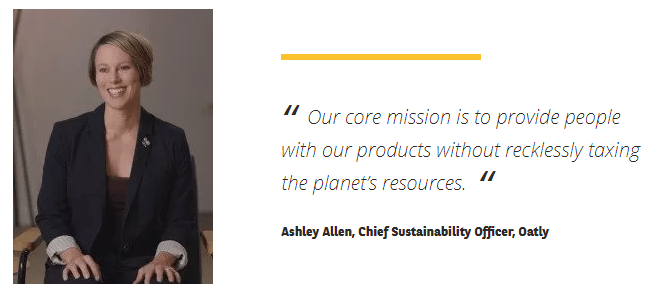 Some lifestyle changes are required
David Yeung is Founder and CEO of Green Monday, a Hong Kong-based social venture model aimed at shifting the public towards sustainable living. He worries that in Asia, home to almost 60% of the world's population, people are eating more meat – which is "resource-intensive and carbon-emitting."
"In order to achieve net-zero we must shift quite dramatically to what's plant-based and also to reduce the food waste – they are both critical," he warns.
Green Monday is creating a movement of advocacy to eat plant-based meals at least one day a week. Yeung also recommends innovating with new plant proteins, to empower general society to move towards a greener diet and lifestyle.
"We need actual actions for leaders all around the world and individuals. The clock is ticking – and we only have 10 years left to make an impact, according to the United Nations. It should be 'all hands on deck' to work towards net-zero," he adds.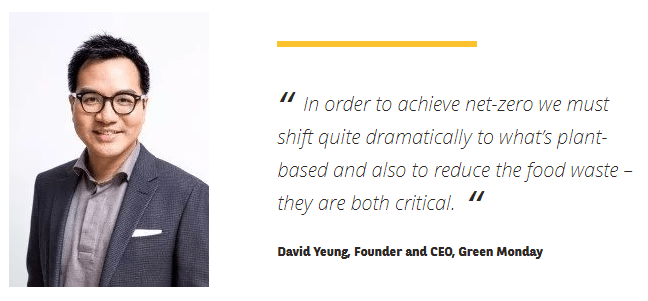 How food production businesses decarbonise
Geraldine Matchett,Co-CEO and Member of the Managing Board at DSM, a global science-based company with solutions for human and animal nutrition, agrees that raising awareness is a crucial aspect of the journey to net-zero.
"We started to notice that what really makes an impact is when you start thinking about advocating. Putting your voice out there and saying: 'yes we can'," she points out.
At DSM, there is an incentive for everyone in the company to address their CO2 emissions, as the company's transformation framework – "reduce, enable, advocate" addresses the business's own impact.
Oatly, a leading brand of alternative milk, works directly with consumers on advocacy, to inspire and educate them around the plant-based movement.
"Our core mission is to provide people with our products, but not recklessly use the planet's resources. It's built into every part of the business model, not just what's happening between the company's walls but also the energy we use in our factories, the transportation. We try to look at it across the whole value chain. We look at the food system, the way oats are grown and agriculture is done, the way farmers are treated," says Ashley Allen, the company's Chief Sustainability Officer.