The post-US CPI rally may mark a turning point, but there's a long way to go yet.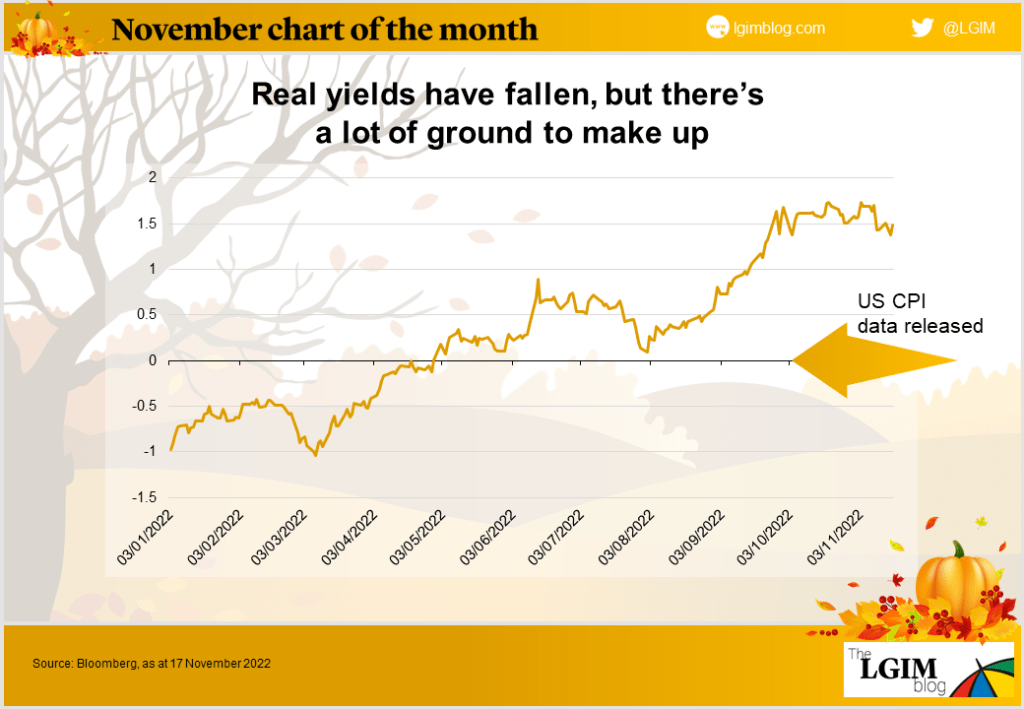 The recent US CPI inflation reading led to a significant rally in equities and bonds as investors became optimistic that the Federal Reserve could be nearing the end of its rate-hiking cycle.

Amid the optimism, it's worth putting this into context: the chart above shows that year-to-date real yields (the rate adjusted for inflation) have risen very significantly, with negative yields now a distant memory.  

If investors get comfortable with the idea that monetary tightening and economic slowdown will get inflation under control, then risk assets could rally. But stagflation and a protracted recession remain as downside risks.

Bottom line: it's more hope than reality for now, but investors are looking towards 2023 with a bit more optimism.