Emerging Markets Masterclass Lunch
Zurich | 1st June 2023
We are delighted to invite you to our Emerging Markets Masterclass Lunch, taking place at the Widder Hotel, Zurich on 1st June 2023.

Having started the year strong and largely unscathed from the banking turmoil, Emerging markets economies enjoy an economic growth premium over those of developed markets-which is expected to move even higher. While capital has recently left the asset class, many parts are under-owned and attractively valued, with high financial productivity.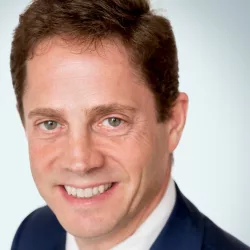 Daniel Murray
Head of Research
EFG International
Emerging Markets Investment Strategies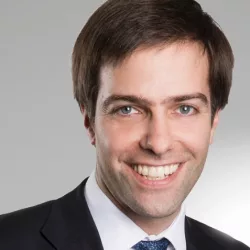 Emmanuel Hauptmann
Partner Head of Systematic Equities
RAM AI

Theme:
Enhancing Stock Selection in EM with Large Language Models and Deep Learning
Emmanuel Hauptmann is a Senior Fund Manager, Head of Systematic Equities and a Founding Partner of RAM AI. Emmanuel started his career at Morgan Stanley and joined Citigroup in 2004 as Director, Senior Quantitative Analyst.
RAM Active Investments S.A. (RAM AI) is a research-driven investment manager. Our teams have a stable and longstanding collaboration through which we combine our expertise across financial markets. We rely on dedicated individuals that apply proven and adaptative methodologies to generate sustainable returns for our clients.By combining a myriad of data with the latest technology, we have been creating diversified investment solutions since 2007. Our objective, research-driven and sustainable approach to investing aims to produce optimal long-term results. Based in Geneva, we currently manage EUR 2 bn through UCITS funds, of which over EUR 500m are managed in emerging markets.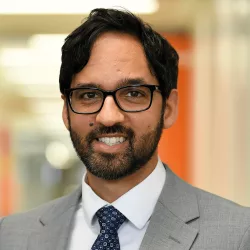 Salman Siddiqui
Investment Manager, Global Emerging Market Equities
Jupiter

Theme:
Jupiter Global Emerging Markets Focus Fund – "Emerging Markets: We Believe the Time is Now"
Salman joined the company in June 2017 as an Investment Manager in the Global Emerging Markets Equities team. Prior to this, he spent a decade at Nomura Asset Management where he led the firm's Emerging Frontier, Africa, MENA and Turkey fund strategies. He has over 20 years' experience, including 5 years with Deloitte in Audit and Corporate Finance. Salman started his career as an Equity Capital Markets analyst at Citigroup in 2001. Salman is a Chartered Accountant and has an MA from Oxford University in Philosophy, Politics & Economics.
Jupiter is a specialist, high conviction, active asset manager. We exist to help our clients achieve their long-term investment objectives. From our origins in 1985, Jupiter now offers a range of actively managed strategies available to clients globally including equities, fixed income, multi-asset and alternatives.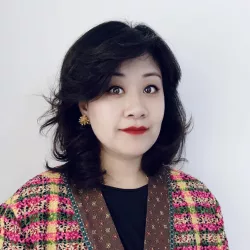 Dr. Xiaolin Chen
Head of International
KraneShares

Theme:
Capturing China's Rebound: The Rise of Consumption
Xiaolin is the Head of International at KraneShares and manages the firm's business outside of the United States.
She oversees efforts to solidify KraneShares' thought leadership throughout the industry. Before joining the firm, Xiaolin was responsible for managing $70 billion in client portfolios at J.P. Morgan Private Bank.
Xiaolin has extensive experience developing strategic asset allocation for clients globally investing across traditional and liquid alternative investments. Having lived and worked in Asia, Europe, and the U.S., Xiaolin brings an unparalleled market insight to her client engagements worldwide.
Xiaolin is a regular speaker on CNBC, CGTN and Bloomberg among various broadcast and online media, and a frequent contributor to national and international publications.
Xiaolin holds a Bachelor and PhD's Degree in Computer Science obtained from Nottingham University in the United Kingdom.
There is no cost to attend and places are extremely limited. Confirmation is on a first come first served basis for professional investors or advisers who are able to select, recommend or influence fund selection on behalf of their organisation.
''Thank you for hosting this event which I found to be very useful''
- Fund Analyst, Santander
''I enjoyed the format. Nice to have the managers move around for a change''
- Investment Specialist, SJP