Equities Masterclass Lunch
Zurich | 10th May 2023
We are delighted to invite you to our Equities Masterclass Lunch, taking place at the Marriott Hotel, Zurich on 10th May 2023.

Despite the current uncertainties with rate hikes, cracks emerging in the banking system and the prospect of recession, investors should not lose sight of equities' enduring role in a well-balanced portfolio.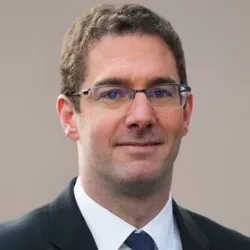 Philipp Lienhardt
Head of Equity Research
Julius Baer
Equity Investment Strategies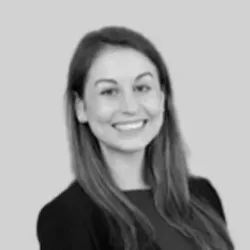 Sophie Careford
Product Specialist, Systematic Edge
Allspring Global Investments
Theme:
Income Elevated: Allspring Global Equity Enhanced Income
As Product Specialist for the Systematic Edge team, Sophie is responsible for communicating the firms quantitative capabilities to investors in international markets primarily in EMEA and APAC. Focused on delivering products as solutions to target investor needs: alpha across all market environments (alternative risk premia), defensive characteristics while striving for growth (global long/short equity), sustainable income without eroding capital (enhanced equity income with 6% yield) and sustainable outcomes with a focus on climate (2 degree aligned global equity).
Sophie partners with the client-facing teams to effectively deliver the products, strategies, and capabilities of the Systematic Edge team to investors within Europe and Asia.
Allspring Global Investments has over $465 billion AUM & employs over 460 investment professionals globally.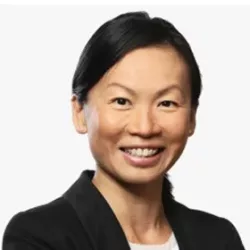 Junwei Hafner-Cai
Senior Analyst
Polar Capital
Theme:
Solutions For a Decarbonised Energy Future
Junwei joined Polar Capital in September 2021 as a Senior Analyst on the Polar Capital Smart Energy and Polar Capital Smart Mobility strategies. Prior to joining Polar Capital, Junwei was the lead portfolio manager of the RobecoSAM Global Gender Equality Impact Equities Fund and the deputy portfolio manager of the RobecoSAM Global SDG (Sustainable Development Goals) Equities Fund where she focused on companies whose businesses and products contribute positively to environmental and social objectives.
The Polar Capital Smart Energy Fund invests in companies at the forefront of the global transition towards a cleaner, more efficient, and sustainable energy future.
Polar Capital is an investment-led, integrated multi-boutique that is a boutique itself. It is a specialist active fund management business whose culture is characterised as meritocratic and collaborative. Polar Capital has £18.5 billion AUM as on December 12, 2022 with over 14 investment teams & 27 funds.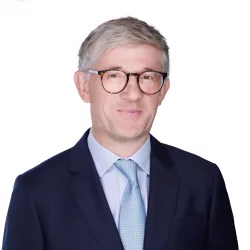 Richard O'Connell
Head of Business Development
Theme:
Differentiated Value Investing: Smead US Value
At Smead Capital Management, we are stock market investors. Our investors are individuals, advisors, family offices and institutions globally who invest with the firm through its mutual funds, separate accounts and other investment vehicles. We advise investors that fear stock market failure through a low-turnover, differentiated value discipline seeking wonderful companies to build wealth. 
Smead Capital Management is headquartered in Phoenix, AZ with offices in Jersey City, NJ and London, UK.
Richard works with advisors, family offices and institutions through the firm's UCITS funds, sub-advisory and separate accounts for non-US investors. He is based in the London, UK office. Prior to joining Smead Capital Management, Richard was Managing Partner, Head of Business Development and CEO for Columbus Point LLP. Previously he was with RO'C Advisory and UBS Asset Management.
There is no cost to attend and places are extremely limited. Confirmation is on a first come first served basis for professional investors or advisers who are able to select, recommend or influence fund selection on behalf of their organisation.
''Thank you for hosting this event which I found to be very useful''
- Fund Analyst, Santander
''I enjoyed the format. Nice to have the managers move around for a change''
- Investment Specialist, SJP