A drop in the percentage of women engaged in India's workforce presents challenges and opportunities to firms including Vedantu, Meesho and Zomato, as investment analyst Abhishek Parajuli explains.
Stand on a footbridge during rush hour in almost any major commercial city and you'll see a similar scene: traffic slowed to a crawl, frustration boiling over, the occasional flare-up of road rage.
This is true of Delhi's commute too. But there is one big difference. If you peered into the cars travelling across the Indian capital, you'd soon notice that almost all the workers were men. 
Only 21 per cent of Indian women work in its formal economy, according to the World Bank. Even within the Sensex 30 group of India's 30 largest companies, women make up just 27 per cent of the workforce. 
What's more, the figures have worsened over time. In 1990, the workforce participation rate of India's women was 30 per cent. The drop since then is a big problem for India as it aspires to emulate South Korea and China, but in fact measures closer to Pakistan and Morocco on this metric.
This puzzle is perplexing as women's education in India has improved. Female literacy rose from 40 per cent in 1991 to 70 per cent in 2018. University enrolment has also increased. So why are fewer women working even as they become more skilled? 
As you would expect, the answer is complicated, but two reasons stand out. Firstly, Indian women mostly work in sectors that have shrunk or stalled. Take agriculture – its contribution to India's GDP has declined while manufacturing and services have grown. Women have struggled to escape farming and get a foothold in manufacturing. So, as agriculture shrank, so did women's work.
The service sector in India has boomed. But the professions where women dominate – including nursing and teaching – have not grown as fast as male-dominated ones. In fact, women get less than 19 per cent of the jobs in India's 10 fastest growing occupations. 
Secondly, studies suggest that rising family incomes have, perversely, pushed women out of the workforce. India is a patriarchal society, where having the financial heft to keep women at home improves a family's social status. So, as India's economy grows and family incomes rise, more wives are leaving work. 
But why should investors care? 
The employment gap means industries may evolve differently in India than elsewhere. Take online groceries. One reason people internet shop is to save time. But if women aren't spending hours of their day at work and commuting, then time is less of a constraint.
This could affect corporate fortunes. Reliance and Amazon are battling for dominance in Indian e-groceries using, essentially, two different strategies. Reliance is more focused on partnering with the small neighbourhood stores called Kiranas, where most Indians buy groceries. Amazon is betting big that Indians want doorstep deliveries. 
If the extra time Indian women have makes them less willing to pay more for home drop-offs, the home-grown firm has the advantage. But if households still prize convenience over all else, then the US ecommerce giant has the better strategy. Thinking about the employment gap raises questions that might matter. 
The employment gap also exposes opportunities. Vedantu provides after-school classes via the internet. Many are group activities with up to 350 pupils in one class, but the company wants to offer more one-to-one tutorials. In most countries, that would be an expensive endeavour. But the ed-tech firm can tap into India's huge pool of educated but unemployed women.
Another business harnessing this opportunity is Meesho, an online store for women's clothing and accessories. The majority of its 15 million resellers are women, running home-based businesses through their social networks. Meesho is essentially a mobile-first 'Indian Shopify' and it has seen meteoric growth.
Food delivery firm Zomato – listed in July. Its key rival, Swiggy, will eventually float too. Could their market be smaller than analysts expect because so many women are at home and have both the time and social pressure to cook? Zomato and Swiggy's revenues are both growing quickly and they have ambitious expansion plans, but asking how things might be different in India is useful.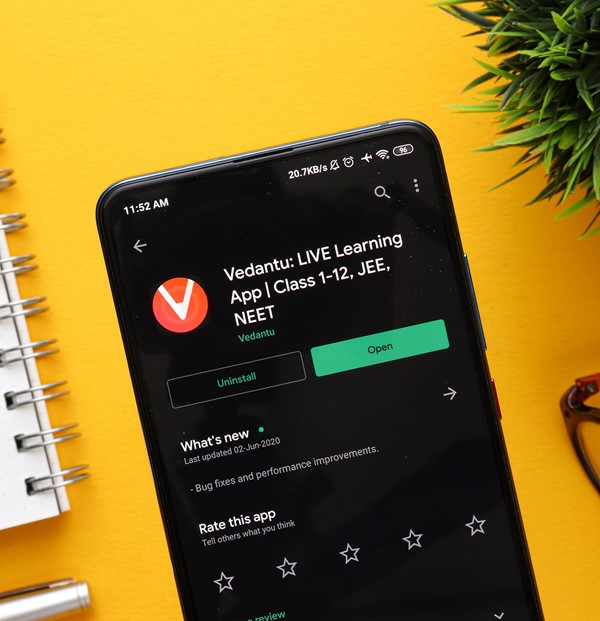 There are implications for ESG investing too. Say you read 35 per cent of an Indian company's staff are female. Without context, you'd likely label it a laggard. With knowledge, you might laud its achievement, before nudging it to do more. Companies don't operate in vacuums and ESG metrics should reflect this.
Finally, India pays a macroeconomic price. It's hard to quantify the lost potential, but consultants at McKinsey estimate that its GDP would be 18 per cent larger by 2025 if it matched best-in-Asia Singapore, where 62 per cent of women are employed. That equates to a $770bn gain.
To get anywhere near that level requires a cultural shift involving radical changes to societal expectations and the opportunities available to India's working-age women.
But for now, investors who keep in mind India's gender employment gap can gain an added perspective on its many companies and the opportunities they present.