With the US continuing to be at the forefront of innovation, it seemed only fitting to develop a new and exciting offering says Svetlana Viteva.
It is said that you can't really know where you are going until you know where you have been. Before I share where we are going next, please indulge me in a brief retrospect of where we have been.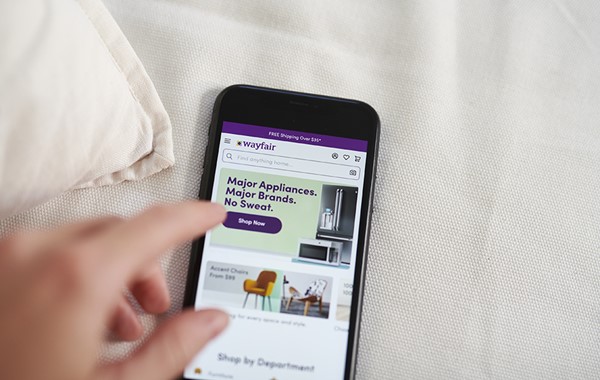 It has now been more than a decade since the Discovery investment team set out on the journey to find and invest in the world's most innovative companies early on in their life cycle. Originally set up as an incubator of ideas for Baillie Gifford's wider investment floor, the team has built a successful track record of unearthing the next generation of growth companies. For example, in 2015 when we first invested in online furniture retailer Wayfair its total market capitalisation was $3.6bn. Today, Baillie Gifford's stake in Wayfair, across multiple strategies, is bigger than the total market capitalisation when we originally invested.    
What really stands out to us is that some of the most exciting smaller companies in the world seem to be in the US. The breadth and depth of the US in terms of innovative growth companies is simply unparalleled. Warren Buffett summed it up well in his latest shareholder letter, stating: "There has been no incubator for unleashing human potential like America". Indeed, even though we search worldwide for exciting growth businesses, we believe that the US market is unparalleled in its entrepreneurial flair and innovation, for instance with the healthcare companies Novocure (oncology) and STAAR Surgical (creating implantable lenses).
The wider Global Discovery Strategy is focused on early-stage growth companies addressing global challenges. US companies represent just over 60 per cent of the strategy, so the team decided to start US Discovery to capture disruptive US businesses with both a domestic and global focus. We are so excited to launch the US variant of our existing Global Discovery Strategy, which will leverage the expertise, experience and – above and beyond all else – the genuine enthusiasm of the team for investing in US innovation.  
While US Discovery is therefore a new product for Baillie Gifford, its foundations are based on a philosophy and process which we have had in place for over a decade. Our approach centres on three core principles – investing for the long term, investing actively, and investing for growth. To truly benefit from the potential of smaller growth companies, you need to be active in finding the most promising ones and thereafter own them for long enough so that the advantages in their business models become dominant drivers of their share price. With US Discovery we will seek to identify the highest potential growth companies and own them as they grow to become multiples of their starting size. 
The managers will invest in between 40 and 75 US companies and retain ownership in them as they grow. They aim to hold securities for long periods – typically between five and 10 years – which is expected to result in relatively low portfolio turnover and to be in line with the long-term investment outlook. To identify these companies, the managers will assess a range of factors including long-term growth potential, geographic and industry positioning, competitive advantage, management, financial strength and valuation.
Importantly, it is not simply small companies we are searching for. We look for immature ones, companies that we believe have the potential to be among the winners of tomorrow but which, at the time of our investment, are still very early in exploiting what we think can be very large opportunities. The US Discovery portfolio will benefit from the ideas that we have already identified for the Global Discovery Strategy and be complemented with businesses which have a more pronounced domestic focus. While these are not always natural candidates for a global strategy, their investment merits are too compelling for us to overlook.  
I would like to state upfront that this is not going to be your traditional small–mid cap portfolio. And that is by design.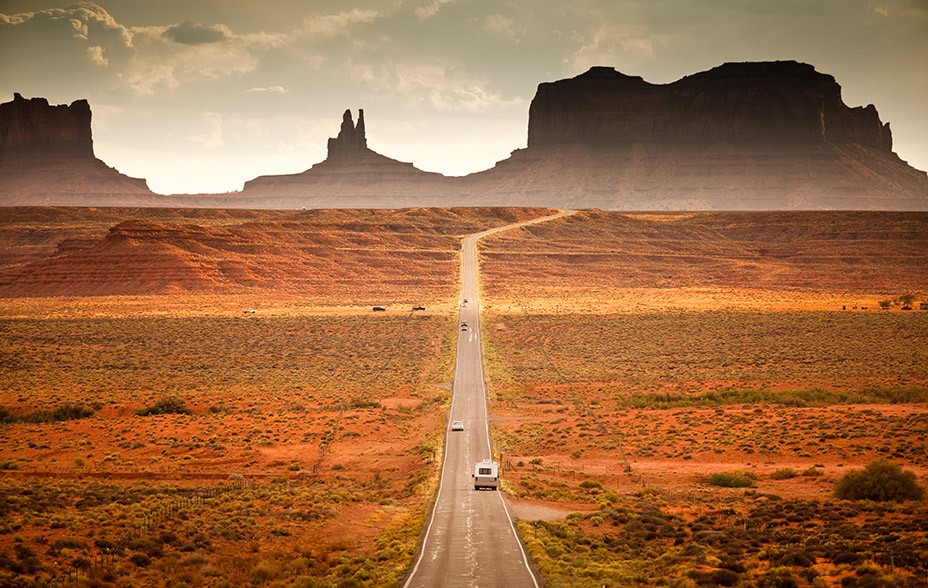 US Discovery will be concentrated
The inevitable consequence of this is that performance can be very volatile over short periods of time. It requires patience and courage of conviction to be a successful long-term investor and the private partnership structure of Baillie Gifford gives us a unique cultural advantage in being able to apply the same ownership mindset to our holdings that we do to our Firm.  
US Discovery will be very different from the benchmark 
The portfolio will comprise what we believe are a select number of companies, each of which have the potential to redefine the industries in which they operate or create completely new ones. We look to own transformational growth companies. We will not invest in businesses with little scope to differentiate themselves from competition. We will not invest in companies for a limited 20 per cent upside.
US Discovery can retain exposure to truly exceptional companies
While the majority of the strategy's holdings will not exceed an upper market cap limit, we have reserved some capacity to hold on to the most exceptional and rare companies which successfully grow beyond that limit, while still remaining immature relative to their potential.
Our promise to you is that we will continue to push our curiosity to new and uncharted territories in the pursuit of identifying the most innovative US smaller companies. We will look for the most exciting opportunities and developments on the horizon. We will seek to own the next generation of problem solvers. We will look for management teams with whom we are aligned, in terms of ambition and timelines. We will challenge ourselves every day. Along the way there will inevitably be disappointments. That is okay. Implicit in owning a portfolio of high potential companies so early on in their lifecycle is that some investment cases will not work out as we hypothesise they will. But the ones that do succeed should more than compensate for that. Ultimately, it is this asymmetry of returns which really matters in long-term equity investing.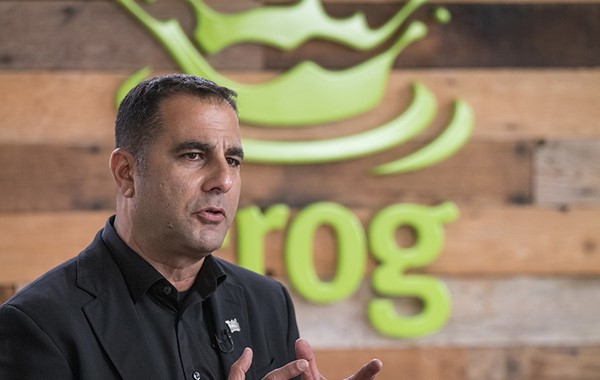 Shlomi Ben Haim, Founder and CEO of JFrog
Our tomorrow will be defined by entrepreneurial companies across multiple industries, from healthcare to software, which dare to dream big and which are not afraid to experiment; to take risks and to develop new technologies and business models. For example, there's unprecedented pressure for software developers to write more code and to do it faster and cheaper. This has created a whole new market for companies selling tools to software developers to help them improve productivity and automate the more tedious tasks. Examples include JFrog, a company helping developers to store and manage the source code they write and automate deployment across multiple environments.
While the start-up investment universe is vast, US Discovery's focus area is small. Many US small cap companies stay small because they either lack structural growth potential or have little scope to differentiate themselves from their peers. Baillie Gifford has a strong track record of identifying which companies should have transformational growth potential.
With US Discovery we are dedicated to the pursuit of positioning ourselves along the frontiers of this innovation and technological development. With innovation accelerating at an unprecedent pace across industries and sectors, we believe the opportunity is more exciting than it has ever been for those companies willing and able to experiment.  
It will be an incredibly exciting journey and we look forward to what the future holds.