US manufacturing investment has risen sharply in recent quarters, with a focus on domestic factories across the tech sector. But can this last?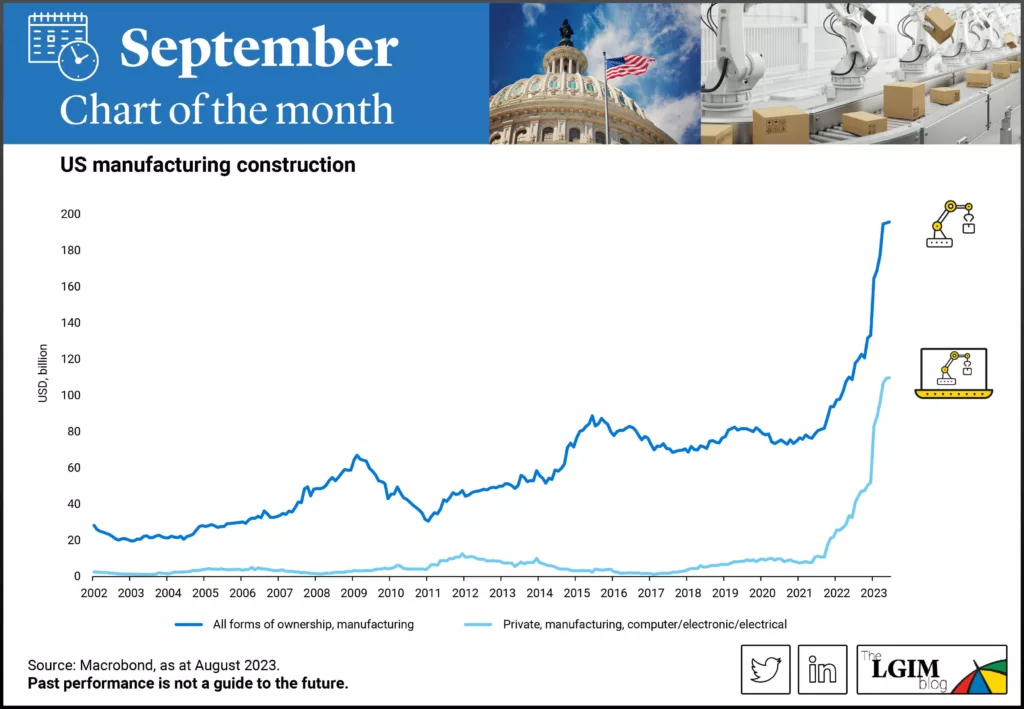 US growth has been resilient so far this year which we previously noted could be due to some stealth fiscal easing. We have also seen a surge in manufacturing investment in structures which we believe is related to the tax credits contained in the CHIPS Act and Inflation Reduction Act.
The monthly construction data reveal a huge increase in computer, electrical and electronic facilities.We think this largely represents onshoring in semiconductor fabrication, battery and electric vehicle factories. In recent months there have been fewer high profile announcements, which means that spending is set to continue for a few more quarters as the factories are completed, but the rate of growth should fade rapidly.