Fund managed by Danske Bank Asset Management scoops prestigious Morningstar Fund Award in Denmark.
Danske Invest Europa 2 KL is the best fund for European equities in Denmark, says independent research institute Morningstar, who made the announcement in connection with the recent Morningstar Fund Awards 2022.
The Morningstar award underlines that investing is very much a craft.
Kasper Brix-Andersen, Danske Bank Asset Management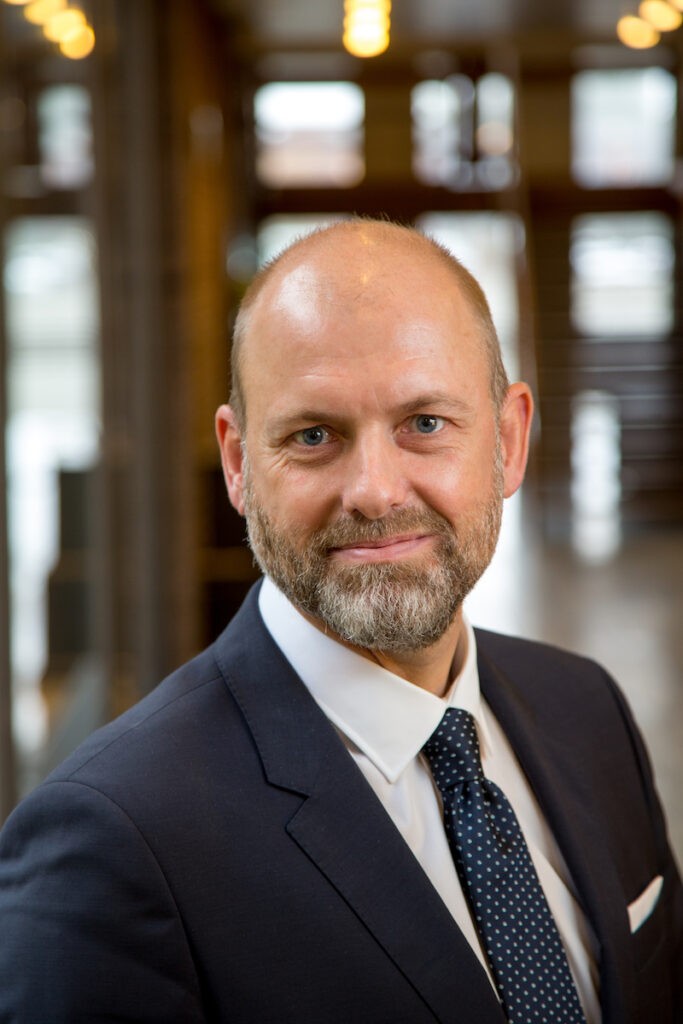 The fund's chief portfolio manager is Kasper Brix-Andersen from Danske Bank Asset Management, who considers the prestigious award a strong acknowledgement of the portfolio team's systematic approach to investing:

"The Morningstar award underlines that investing is very much a craft. Our approach is based on fundamental analysis devoid of sentiment and subjective intuition. Instead, we focus on quality, potential and attractive company valuations when we select in which companies to invest," he explains.

Since Kasper Brix-Andersen took over the reins at Danske Invest Europa 2 KL in August 2018, the fund has constantly been placed among the top 10-15 per cent of the global category of equity funds focused on European stocks (on a 3 year rolling basis). Over the past three years, the fund has generated an overall return of 56.0 per cent, which is 12.4 percentage points better than the fund's benchmark.1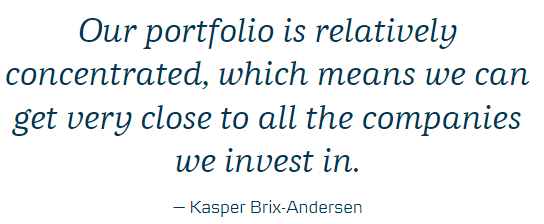 In close dialogue with companies
While the European equity market offers many thousands of investment opportunities, just 40-50 companies make it into the Danske Invest Europa 2 KL portfolio.

The portfolio team's first priority is that companies are high quality, which means that they have a strong business model, have proved their ability to create long-term value for their shareholders and are at the forefront of market developments. This includes in the sustainability area, where the portfolio team are making ever-greater demands.

"Our portfolio is relatively concentrated, which means we can get very close to all the companies we invest in. That provides a unique opportunity to engage in dialogue with company management when, for example, we wish to challenge them on environmental or social issues," explains Kasper Brix-Andersen.
Focus on discipline when water gets choppy
The past two years have been particularly eventful from an investment perspective, with Europe being one of the areas experiencing the greatest challenges from Covid-19.

"I have been a portfolio manager for more than 20 years, which has taught me to be humble when it comes to investing. I have experienced my share of economic cycles and corrections. Every crisis creates new and exciting opportunities for investors, and the key to creating an excess return over time is the ability to keep a cool head and think long term," concludes Kasper Brix-Andersen.

1) Danske Invest Europa 2 KL: 31/12 2018-31/12 2021.
Return data for Danske Invest Europa 2 KL: 2022 (as of 03.03.2022): -8.5%, 2021: 25.5%, 2020: 2.1%, 2019: 28.2%, 2018: -9.5%, 2017: 7.8%, 2016: -8.0%, 2015: 11.4%, 2014: -2.1%, 2013: 11.9%, 2012: 30.1%. Historical return is not a reliable indicator of future return, which can also be negative.

DISCLAIMER: This publication has been prepared as marketing communication and does not constitute investment advice. Please note that historical return and forecasts on future developments are not an indication of future return, which can be negative. Always consult with professional advisors on legal, tax, financial and other matters that may be relevant for assessing the suitability and appropriateness of an investment. Please refer to the prospectus and the key investor information before making any final investment decision. The prospectus, the key investor information of the fund and information regarding complaints handling (investor rights) can be obtained in Danish here (under "Documents"). Danske Invest Management A/S may decide to terminate the arrangements made for the marketing of its funds. More information on the sustainability-aspects of the fund can be obtained here. The decision to invest in the fund should take into account all of the characteristics of the fund as described in the prospectus.