A new report by TheCityUK, in collaboration with BNP Paribas, shows a surge in green finance activity since 2012 on a global scale.
The last decade has seen an unprecedented surge in green finance on a global scale, according to new report by TheCityUK, the UK financial services industry body, in collaboration with BNP Paribas. The report finds that the global green finance market has ballooned from US$5.2bn in 2012 to US$540.6bn in 2021, representing an increase of over a hundredfold.
The report, Green finance: a quantitative assessment of market trends, used data provided by Refinitiv and aims to take stock of the green finance ecosystem across bonds, loans, equity capital markets, and emerging growth areas such as venture capital and private equity.
Green bonds continue to dominate green finance, with global green bond annual issuance increasing from US$2.3bn in 2012 to US$511.5bn in 2021. Cumulatively, green bond issuance totalled US$1.4trn over 2012-21, representing 93.1% of green finance across the decade.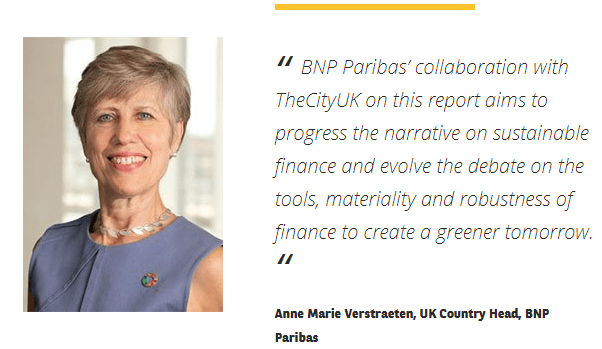 The report finds that global green finance goes beyond just bond issuance, and has expanded into areas across green IPOs, green private equity and green venture capital. Green IPO data shows that cumulatively, there were 129 green IPOs globally over 2012-21, with 30 of these occurring in 2021.
The research also makes international comparisons, finding that China and the US have the world's largest green bond markets, representing 13.6% and 11.6% respectively of total global green bond issuance over 2012-21.
While the report highlights substantial momentum over the last decade, it also underlines the opportunity ahead for the financial and related professional services sectors to play a critical role in scaling up financial flows to meet the goals of the Paris Agreement. While the share of green finance in total finance has steadily increased from around 0.1% in 2012 to above 4% in 2021, it remains a very small part of overall financing activity. Central to progressing sustainability within financial markets will be further work to align shared policies, definitions and classification systems, including work on green taxonomies.
At the report launch event, hosted by TheCityUK and with experts from Phoenix Group and KPMG, BNP Paribas UK Country Head Anne Marie Verstraeten commented: "BNP Paribas' collaboration with TheCityUK on this report aims to progress the narrative on sustainable finance and evolve the debate on the tools, materiality and robustness of finance to create a greener tomorrow."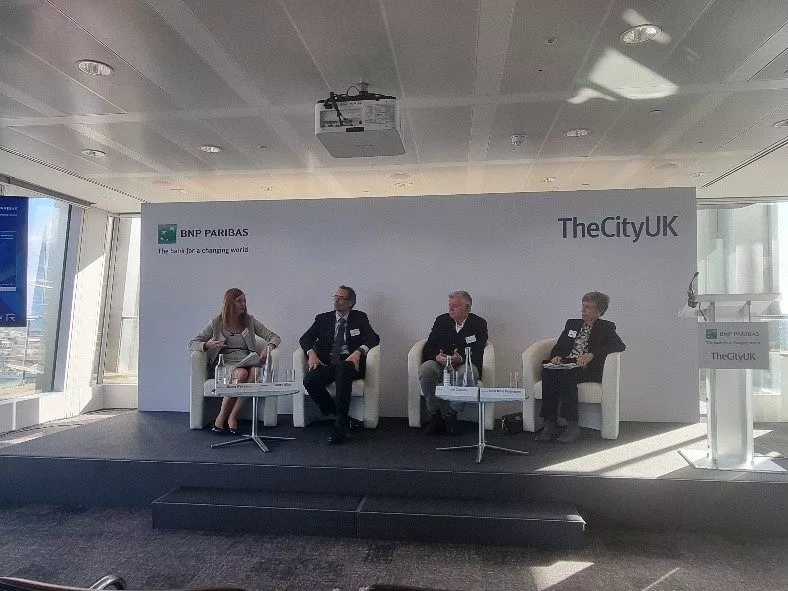 BNP Paribas UK Country Head on TheCityUK panel discussing the Green Finance report