With Covid-19 cases rising Samir's latest Armchair Observer focuses on the impact of the pandemic on Thailand.
The land of smiles no more
No words can describe the devastation communities have endured as a result of the pandemic. I thought these two charts best encapsulate the turmoil we face in December 2021 as we look at the effects in Thailand.  
From pillars to rubble: tourist arrivals (mn)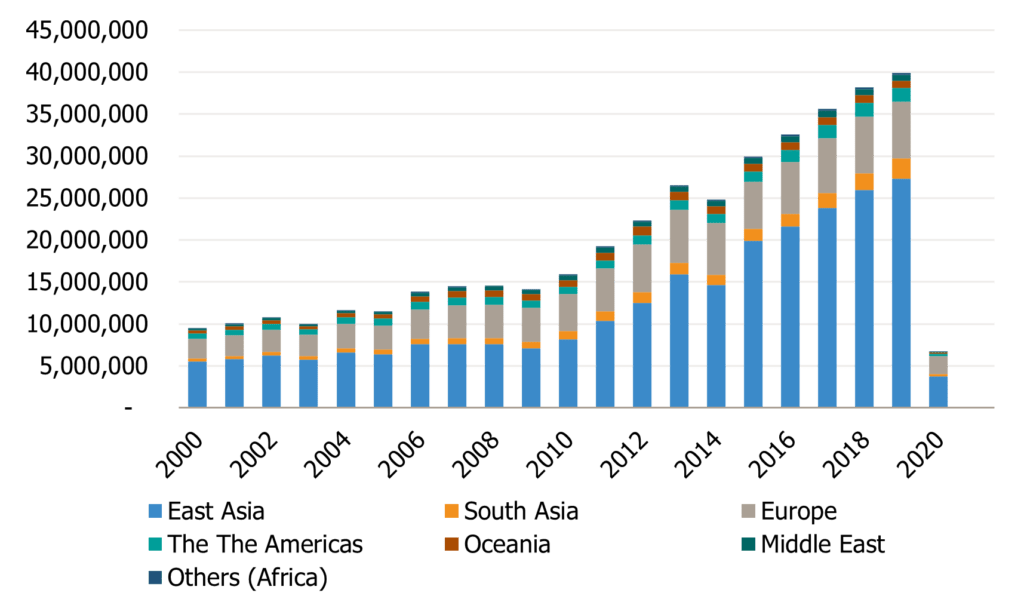 Source: Thailand Ministry of Tourism; Credit Suisse
In a similar vein to my previous #TAO on Hallyu – the Korean Wave, the Thai government and businesses had prepared Thailand as a destination for travel. Great hospitality, warmth of people and climate, subtle and delicious food, pristine beaches and so many tourist attractions at a reasonable cost. A couple films have enhanced and cemented Thailand's reputation as a holiday destination.
In 2011, the American film, The Hangover 2: The Wolfpack is back, and not to be outdone, a Chinese film was released in 2013, Lost in Thailand.
 
Devastation: tourism receipts in Thailand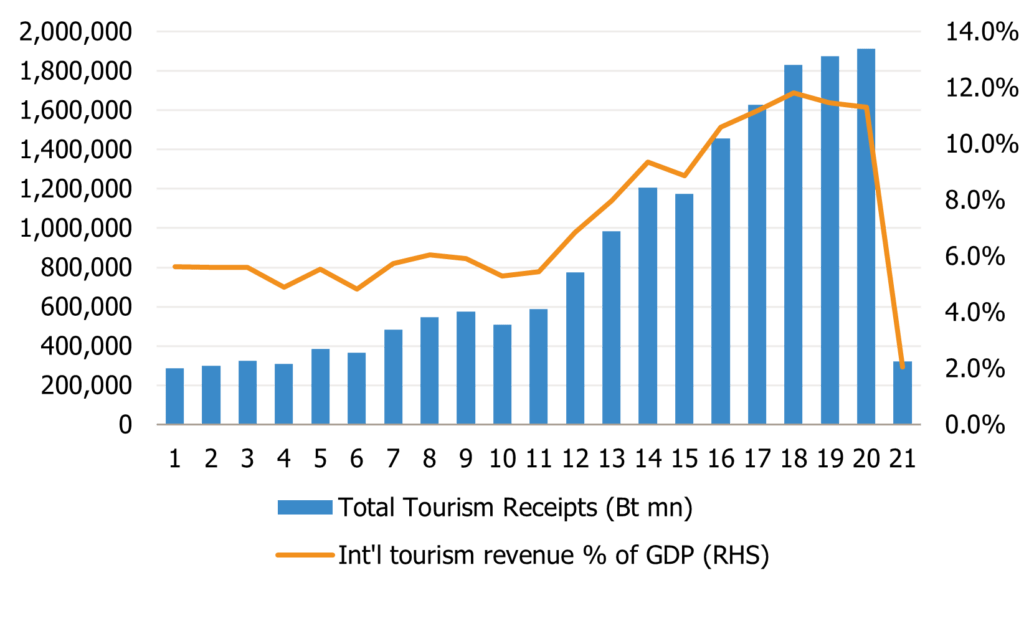 Source: Thailand Ministry of Tourism; Credit Suisse
The boom resulting from China's tourist arrivals was especially beneficial as Chinese tourists were typically big spenders. All of this came to a virtual halt in 2020. This year has been no better. Vaccinated, no quarantine travel was just starting to take baby steps forward, but the Omicron variant has thrown a spanner in the works.
Stay safe and take comfort in the company of your loved ones over the holiday season. This could have been worse; vaccines have certainly helped. We still need to endure more pain; tourism is not the only industry that will need to take it on the chin but for now it is the face of the pandemic.